Dear Valued Customer and Business Partner.
Welcome to the
17th edition of the eHDF newsletter.
Reflecting on the first half of this year, it is with pleasure that I share with you some important achievements. We are proud to announce that eHDF acquired LiveRoute, a leading Cloud Solutions Provider in the region. This acquisition is aligned with eHDF's strategy to accelerate the growth of its Cloud business and strengthen its portfolio by including LiveRoute's Public Cloud offerings based on Microsoft Azure, Office 365 and Microsoft SharePoint services and other Microsoft technologies.The strategic acquisition allows eHDF to provide managed services to customers having distributed workloads which could be hosted either On-premise, Public Cloud or locally hosted Data Centers within the UAE, hence giving the customers, the choice based on the nature of the workload and what it requires from a governance, scalability, latency or other parameters.
Over the last few months, we have witnessed a growing trend managed Security Services. Few reasons for the increasing demand are the increased levels of Cyber threats, in-house shortage of security talent, digital transformation and increased adoption of BYOD. Simultaneously, organizations are relying on Managed Security Services providers with portfolios that include advanced predictive security intelligence and analysis as well as detection services to manage and mitigate the complex security landscape. We are partnering with many Customer organizations in improving their security posture and defending their strategic information assets.
2018 has been an eventful year so far with many developments on the technology innovation front and strategic customer acquisition. We have a lot planned for the second half of the year as well so stay tuned for our announcements on additional capabilities that eHDF will bring to the market.
Finally, I would like to thank you all for your continued trust in eHDF and assure you of our utmost commitment at all times.
Cordially,
Yasser Zeineldin
CEO, eHDF
Managed Security Services – Trends 2018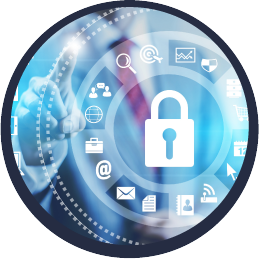 eHDF is seeing a growing up take of Managed Security Services (MSS) globally as well as in the Middle East. KEY REASONS:
Increased levels of Cyber threats
In-house shortage of security skills talent
Digital transformation
Increased adoption of BYOD
Did You Know?
According to a Cisco 2016 Annual Security Report, there is a deficit of 1 million security practitioners, increasing to 1.5 million by 2019

Globally, 26% of organisations are facing staffing shortages, and 35% are facing expertise shortages with security jobs growing at 12 times the rate of the overall job market, and 3 times the rate of general IT

Only 45% of organizations worldwide are confident in their security posture as today's attackers launch more sophisticated, bold and resilient campaigns
Prepare for a Cyber Breach –
Top Tips from Experts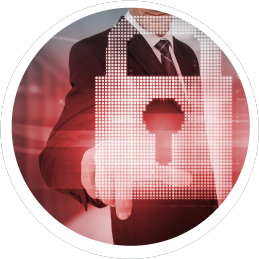 Cloud computing, mobile usage, impending IoT implementations are all indicators of the higher risks involved in data breaches. Staying in a state of cyber security preparedness is crucial to any organization that relies on data which is critical to their business. This is true for organizations of all sizes and also cuts across the range of businesses.
Develop a roadmap of your current security factors and prepare for future needs by bridging the gap with clearly defined objectives to be met within each growth phase. Follow these cyber security best practices as a necessity to negate cyberattacks.
Established in 2001, eHDF is a part of the MIDIS Group and amongst the 1st providers of Cloud Infrastructure Services, Managed Hosting & Security Services in the Gulf region. It owns and operates multiple T3 Data Centers, delivering Managed Services through reliable infrastructure, 24/7 support and guaranteed uptime, and is the only Services Provider in the ME to offer credit based Service Level Agreements.
eHDF is the pioneer in the region to introduce Hosted Managed Private Cloud solutions and was the 1st in the UAE to launch Public Cloud services which can be bought from an online storefront. eHDF obtained the PCI-DSS and Cloud Security Alliance (CSA) STAR Certification, becoming the 1st company in the region to achieve this. It also achieved the acclaimed ISO 22301 certification for Business Continuity and was amongst the 1st companies to achieve ISO 9001 / 20000/ 27001. In addition, eHDF owns a Cyber Defense Center (CDC) for which it achieved the CREST Maturity Model Certificate.