Welcome to the
eHDF NEWSLETTER 20TH EDITION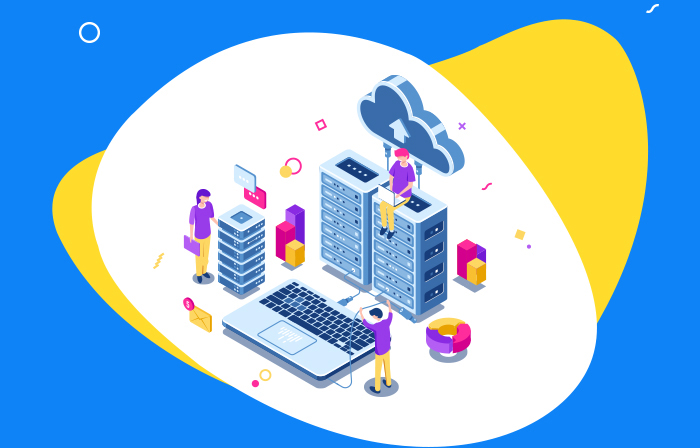 Dear Valued Customer and Business Partners,

Welcome to the 20th edition of the eHDF newsletter.

At eHDF, we realize that there is no one size fits all when it comes to IT and that customer workloads can be suited for either on premise, private cloud or public cloud, and/or a combination of all. It all depends on the nature of the workload. There are multiple considerations, be it performance considerations, commercial, governance, agility, security and a host of other issues. Our mission is to help our clients navigate the maze of options in a pragmatic manner, then manage and secure their IT workloads no matter where such workloads reside. To deliver on that mission, we work closely with our customers and partner ecosystem in the assessment of their workloads, then getting the customer safely and cost effectively to their desired destination.

There has been a lot going on at our end over the last few months and I would like to share with you what is coming ahead in H1 2020 and the road ahead. We are now in the final stages of launching a new Multi-Cloud Digital Platform' – which is geared to be a one-of-its kind offering in the region. It is strategically designed to cover a customer's entire Cloud journey. With our partnerships with some of the leading Cloud Management Platform Providers, CMPs and ITSM providers, we are creating a service that is just right for the current and future business environment. We will be sharing additional information with you as we go along, so stay tuned. Cybersecurity continues more than ever to be top-of-mind across all organizations and business streams. It is evident that Cybersecurity spend will continue to increase and we are likely to see some very strong trends that will strengthen the role of Cybersecurity in business. We are also making significant modernization of our offering in that space by introducing Machine Learning and AI capabilities. Also, new services to watch for, are our offering around the SAP® Cloud, ITSM/ITOM as a service as well as Data Intelligence as a service.

I would like to share with you that after 10 years as CEO of eHosting DataFort, I will be assuming a new role with the parent company, Midis SI, as Vice President of Strategy and Planning for the group. Midis SI comprises of 50+ entities and operates predominantly in the Gulf, Levant and Eastern Europe.

I am pleased to announce that Waleed Heloo, currently commercial director at eHDF, will be taking the organization forward as Managing Director effective January 2020. Waleed brings in 25+ years of experience in ICT and is skilled in developing plans to help organizations achieve strategic objectives, advancing revenue, profitability and growth. Waleed will play a key role in supporting eHDF to deliver on our mission of helping customers in their digital transformation as well as managing, securing and optimizing their infrastructure no matter where it runs (On Premises, Hosted Private Cloud or Public Cloud). Prior to joining eHDF, Waleed was Regional Director for EEMEA region for Infovista® and before that was the regional General Manager of FVC for 5 years where he helped FVC drive profitable growth through the sales of innovative solutions and services. Waleed has a PhD in Business Management & Organizational Strategies, an MBA in Business and Enterprise Management from UCLA Anderson Management and a Masters in Computer and Communication Engineering.

I take this opportunity to wish each one of you a great start into the New Year!


Corent Technology and eHosting DataFort announce partnership on Cloud Migration Services with Corent's SurPaaS® MaaS™
Corent Technology, a leader in Cloud Migration and modernization technologies, and eHosting Datafort (eHDF), one of the leading Hosting Providers of Cloud Infrastructure, Managed Hosting and Security Services in the Gulf region, have jointly announced the signing of a cooperation agreement.
Corent platform SurPaaS MaaS™ is a fully integrated platform that allows System Integrators and Managed Service Providers to rapidly analyze, plan, optimize, and migrate their customers' enterprise applications into the target cloud. The target estate can be Azure, AWS, GCP, IBM Softlayer, Oracle CI or even a Hosted Data Center, such as eHDF.


Going digital. It's a term most mid-level employees and managers are familiar with, and one that's been bandied about for years now. A number of underlying technologies are also changing the customer journey for medical patients. "Cloud and AI are key enablers transforming the way the massive volumes of patient data through medical research and electronic medical records are captured, stored and analysed, thereby making new forms of medical research possible and improving patient outcomes," explains Yasser Zeineldin, CEO of eHosting DataFort.

40% of all technology spending is seen to go to Digital Transformation

$2 trillion the total
enterprise spending on
digital transformations
in 2019

31% of enterprises are seen to adopt Artificial Intelligence (AI) in 2019


For regional businesses, it appears their exposure to risk is continuously moving upwards. In the past, risks were limited to acts of nature, macroeconomic volatility and depending on the geography of the country, possible hostilities with adjacent countries. Today, there are additional variables that need to be brought into the assessment of risk for businesses.

Booz Allen Hamilton estimates that the annual global losses from exposure to cybersecurity threats is $600 billion, bringing the average loss per cybersecurity breach to an estimated $3.86 million. Moreover, the intensity and frequency of cyberattacks are being amplified by the adoption of digital transformation technologies.

Organisations adopting digital technologies such as Cloud, analytics and artificial intelligence, mobility, Internet of Things, must adopt a two-pronged approach towards building their future resilience.



Enterprise-Class Managed Services in Dubai
How

e

HDF Ensures Your Business is Disaster Proof?
Moving a business to a Cloud platform or a Multi-Cloud platform requires preparation, thought, and a list of objectives, to remain focused and accountable. While the Cloud buzzword is now a familiar term, many businesses have adopted it as a tool, and not so much as a strategic exercise to help the organization move to a much higher level of digital agility, flexibility, and revenue. Mapping the Cloud journey before executing it, is imperative, since it can be the backbone for a much larger organizational change covering end-user job roles, departments, and an end-to-end work culture.
Here is a possible structure that small, medium and large businesses can follow to reach a much higher goal and end-point in Business and Digital Transformation.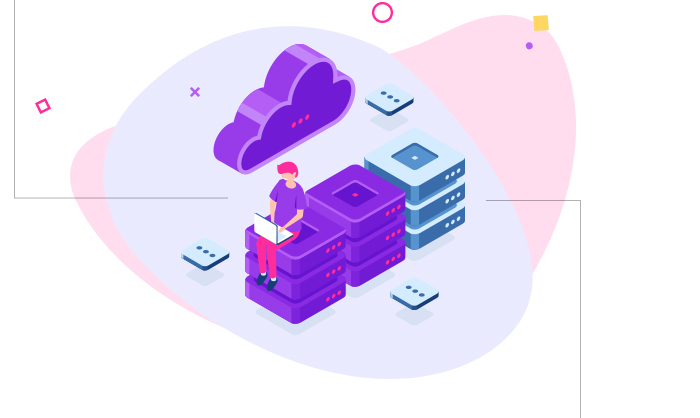 In a recent Gartner survey, 81% of respondents said that they are working with two or more Cloud Service Providers. There are a host of drivers for the adoption of Multi-Cloud. Some of them include avoiding vendor lock in situations, multiple geographical spread where a single Provider may not have the reach, or the need to remain agile with best-of-breed solutions.
What is also clear is that the trend is not just relevant within the enterprise sector but is seeing a greater shift into the small and medium business segment as well. At the forefront of multi-cloud adoption lies the fact that organizations are migrating to the cloud to be able to garner the benefits of automation of operations, and integrating technologies such as IoT, blockchain, BYOD, etc.


Established in 2001, eHDF is a part of the MIDIS Group and amongst the 1st providers of Cloud Infrastructure Services, Managed Hosting & Security Services in the Gulf region. It owns and operates multiple T3 Data Centers, delivering Managed Services through reliable infrastructure, 24/7 support and guaranteed uptime, and is the only Services Provider in the ME to offer credit-based Service Level Agreements
eHDF is the pioneer in the region to introduce Hosted Managed Private Cloud solutions and was the 1st in the UAE to launch Public Cloud services which can be bought from an online storefront. eHDF obtained the PCI-DSS and Cloud Security Alliance (CSA) STAR Certification, becoming the 1st company in the region to achieve this. It also achieved the acclaimed ISO 22301 certification for Business Continuity and was amongst the 1st companies to achieve ISO 9001 / 20000 / 27001. In addition, eHDF owns a Cyber Defense Center (CDC) for which it achieved the CREST Maturity Model Certificate.